For Sale – 2016 Vans RV10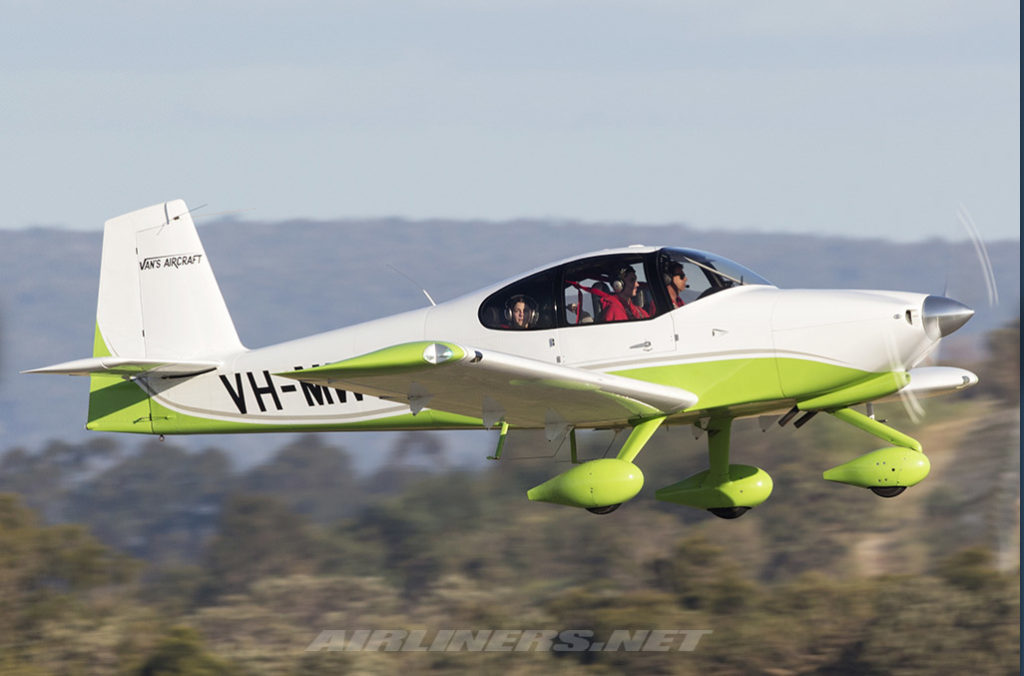 MWG was built as a Vans quickbuild kit in Perth, Western Australia under guidance from TC's and AP's of the Sports Aircraft Association of Australia (SAAA). She first flew on June 30, 2016 after 2.25 years of build time. Aircraft now has 311hrs air-switch time. The aircraft is fully IFR compliant (current CofA is for NVFR) with backup instruments, GTN650 and full lighting. All metalwork has been primed/painted internally for maximum corrosion protection. Professional Sikkens 2 pack external painting. The aircraft has always been hangered in a dry climate. The gear list includes;
Dual Garmin G3X Touch 10 inch displays
Garmin GTN650 (GNSS WAAS navigator with VOR and radio)
Dual external GPS antennas
Garmin GMC305 fully integrated autopilot with Garmin GSA28 servos
Garmin GTX23ES ADSB out compliant transponder
Garmin GDL39 ADSB in (internally mounted)
VPX Pro electronic circuit breakers
Garmin GTR20 remote radio
Garmin GMA245 bluetooth audio panel
Dynon D10A with inbuilt backup battery (now TSO'ed)
Garmin GAD29, GEA24 , GMU22, GSU25 and GAP26 (heated pitot + Gretz mount)
Full engine sensors fitted (CHT and EGT each cylinder)
RAMI VHFx2, Shark fin transponder and cat whisker VOR antennas
Aeroled wingtip/tail lighting and 3 LED landing/taxi lights (2 in wing, 1 in cowl)
ACK ELT fitted.
TCW Lithium battery backup power for critical Garmin flight instruments
Aerosport carbon overhead with 4 air vents and 2 overhead Aveo touch lights
Aerosport side panels and vents
Aerosport leather seats with Crow 5-point harness front and rear
Aeropsort low profile external door handle and internal door handle
PlaneAround 3rd door cam latch upgrade
Planearound door hinge bracket and wheel pant extensions
McMaster-Carr door seal upgrade.
Upgraded throttle quadrant
Upgraded Goodyear Flight Custom III mains (Kevlar belted)
Upgraded Behringer nosewheel with Michelin tubeless tire.
Windshield visors
Upgraded custom polished spinner
Fire extinguisher
3 tie-down rings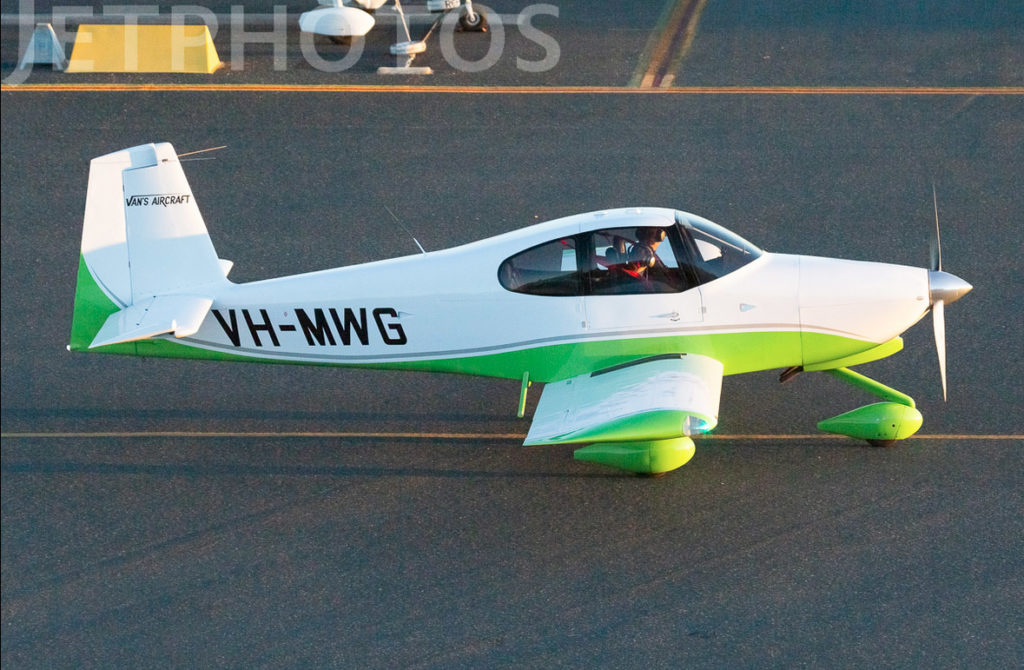 The engine is a new (not overhauled) Lycoming IO-540 (260HP) with Hartzell 2 blade prop (both 350hrs TT). Left Slick magneto and Right side ElectroAir electronic ignition with spark advance. Champion SlickStart added. Perfect for LOP operations 41 LPH cruising 158KTAS @ 8500ft.
Latest Flyboy gascolator/filter added in 2017 for easy underbelly fuel filter removal and checking. Improves safety.
RV10 specific towbar, gust lock and canopy cover included. Also a plethora of spare parts available.
Maintained meticulously to CASA Schedule 5 by builder with fresh annual completed Feb 15, 2022. All Vans SB's checked without problems.
The RV10 is almost as fast as a Cirrus SR22 at LOP with a reduced landing/takeoff roll and more forgiving at low speeds in the pattern. Maintenance bills would be under half that of a SR22. Useful load is slightly less than the SR22 at full fuel but with a much lighter airframe and 260HP engine the power to weight ratio is much better. Standard fuel tanks hold 228L (60 Gal) so endurance LOP is 5.5hrs.
Contact: Andrew Peterson
Email: andrew@rfidtiming.com
Phone: +61 400 105680
UTC +8:00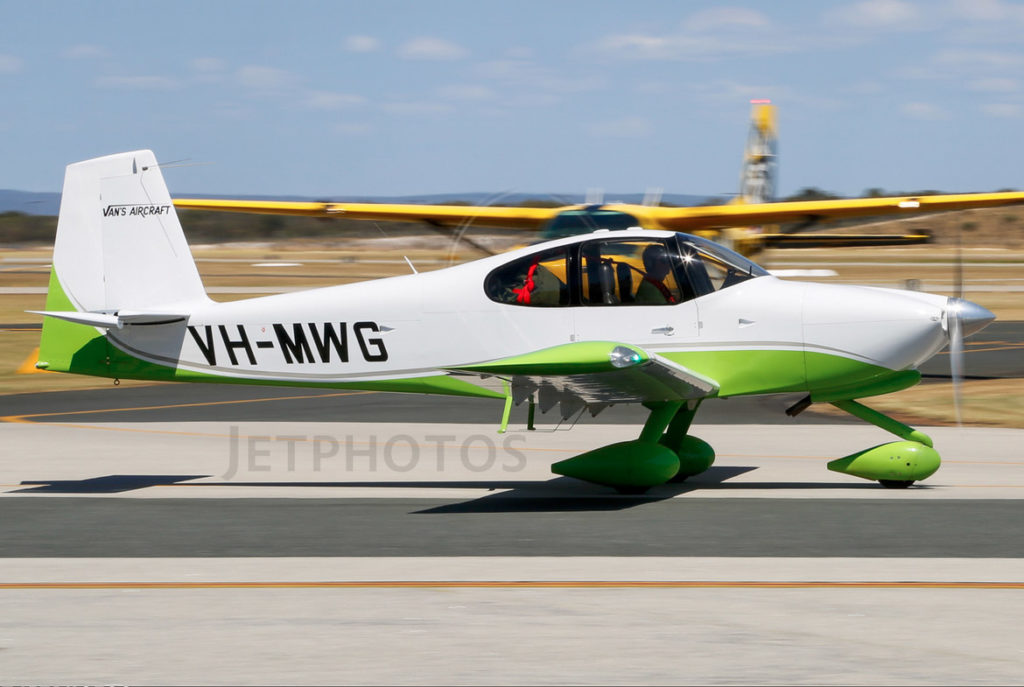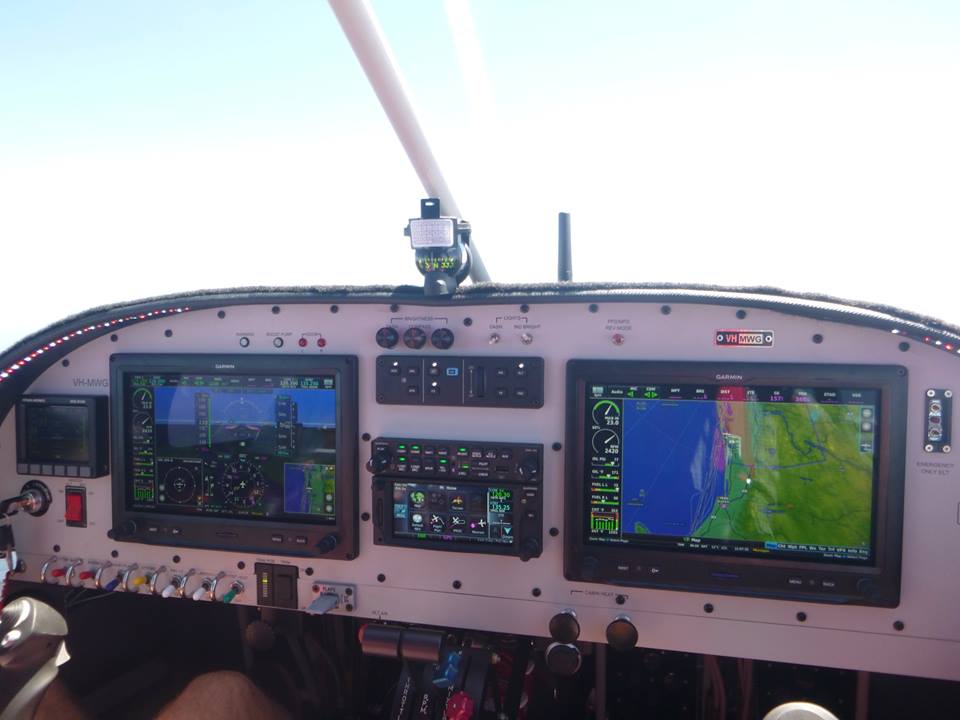 Video flights that feature MWG
https://www.youtube.com/watch?v=xGqCFCQDoh4 (0:56 to 4:10)
Other useful articles